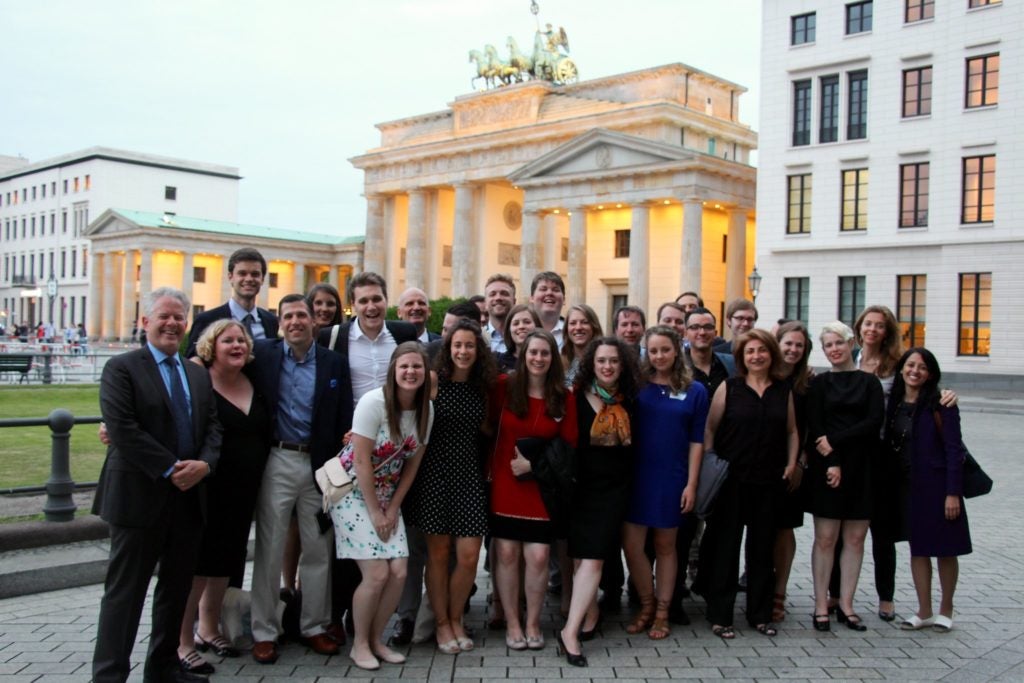 MAGES alumni pursue an impressive array of career paths in the public, private, and non-profit sectors. Employers include diverse entities such as the United States Department of State, USAID, Booz Allen Hamilton, the World Bank, the Delegation of the European Union to the United States, and the German Marshall Fund. While some alumni choose to become transatlantic leaders in Washington, D.C. after graduation, many build successful careers in cities across the country and around the world.
This page contains all things alumni-related. Contact the CGESAA alumni board, update your contact information, and learn about new initiatives and events!
Stay Connected
Any MAGES alumni looking to reconnect with fellow alumni, meet the current students and faculty, or join the mailing list please email the CGESAA Board at cgesaa@georgetown.edu.
Board of Officers
President – Brad Kelly '15
Board Member – Christopher Meissner '07
Board Member – Meghan Reidy '17
Board Member – Lexie Ryan '17
Board Member – Samuel Denney '18
Board Member – Pete Giannino '18
Board Member – Tommy Flanagan '19
Board Member – Nils Martin '20
Overseas Alumni Coordinator – Christopher Porter '98