Podcast: The Europe Desk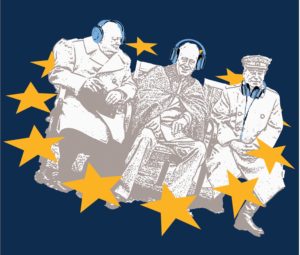 The Europe Desk is a podcast from the BMW Center for German and European Studies at Georgetown University in Washington, DC. It brings together leading experts working on the most pertinent issues facing Europe and transatlantic relations today. The podcast also highlights the Center's work and events program, giving listeners access to the rich array of discussions and lectures hosted by the Center each semester.
To listen, search "The Europe Desk" to listen on any of the major podcast platforms. Please subscribe, rate, and review — it helps other people to find us. Follow us on Twitter and Instagram @theeuropedesk and feel free to reach out to us on theeuropedesk@georgetown.edu. We can provide transcripts of episodes upon request.
Listen, Rate, and Subscribe
Apple Podcast, Spotify, Stitcher
Listen to the latest episode:
Transcripts
EU-US Relations Under a Biden Presidency