Degree Options
MAGES offers a variety of dual degree options with other programs at Georgetown University. Learn more about the requirements for each of the available dual degree programs below.
Accelerated Degree
This accelerated programs allow highly-qualified undergraduate students in the Georgetown College or the BSFS undergraduate program to complete the MAGES program with one additional year of study. Prospective applicants should meet with their undergraduate Dean and MAGES staff to discuss the program.
Dual Degrees
Dual degrees offer students the opportunity to combine the MAGES program with another degree program offered at either Georgetown University or one of our partner universities. CGES offers dual degrees with Ph.D. programs, Georgetown Law, and the McCourt School of Public Policy.
MAGES/Ph.D. in German
MAGES/Ph.D. in Government
MAGES/Ph.D. in History
MAGES/J.D.
MAGES/M.P.P.
Hear from dual degree program alumni: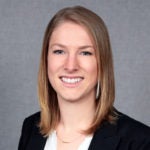 Suzanne Nuss (MAGES '16/M.P.P. '16)
"Through my dual degree at Georgetown in German and European Studies and Public Policy, I gained a thorough understanding of the major principles, theories, and public policy issues related to the European political economy, complemented by a strong foundation in quantitative research methods. Additionally, spending my second year at the Hertie School in Berlin provided me with the European perspective on these theories and policy issues. I also gained initial work experience in Germany through internships, which ultimately influenced my decision to start my career in Berlin after graduating from Georgetown."
Emily Sieg (MAGES '14/Ph.D. in German '19)
"One of the recurring benefits of having done both MAGES and the PhD in German is experiencing how differently people think. I think the ability to shift gears between different modes of thinking – between the pragmatic 'what' of the MAGES degree and the cultural studies-infused 'how' of the German PhD – has improved my ability to draw connections between disparate topics. This skill is beneficial to me in meaningful ways, from adeptly writing a cover letter or a blog post to conducting research or giving a talk to an audience outside my field."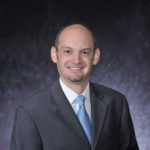 Aaron Boesenecker (MAGES '05/Ph.D. in Government '09)
"The joint MAGES/Ph.D. in Government degree provided me with systematic, intellectually rigorous training that allowed me to pursue a career in academia while also providing in-depth substantive knowledge about Europe and a close-knit network of colleagues with shared interests in understanding the pressing questions of the day in European studies.  Both of these elements were critical foundations for my current teaching, scholarship, and intellectual engagement with European and international studies."